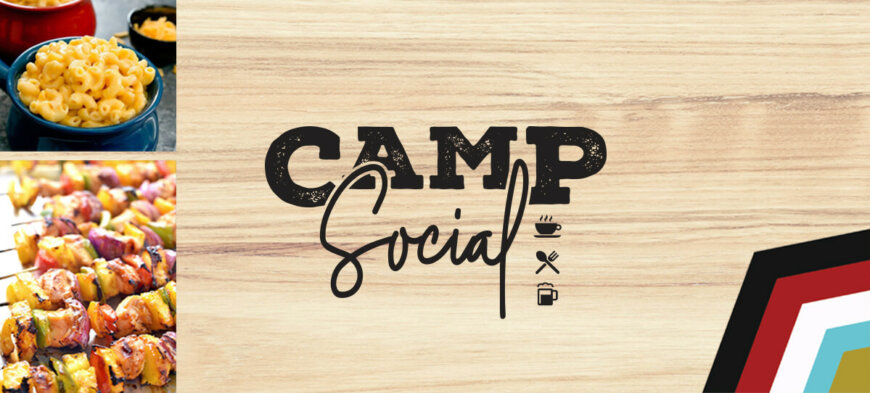 CAMP SOCIAL FOOD HALL TO REPLACE THIRSTY MINER
Ah summer camp. A place to sit by the lake, make bracelets and ask your teenage camp counselor questions about life. But no longer do you have to be a former camp kid to appreciate these quintessential summer camp moments.
We're excited to announce that starting August 22, we will be creating a whole new dining experience to replace the Thirsty Miner called Camp Social!  According to Penny our food and beverage director, "Camp Social will have a summer camp theme.  This 5,000 square foot family friendly food hall will transport you back to the days when you spent July and August sitting by the bonfire, practicing archery and lining up for meals in the dining hall.
Within Camp Social, guest will be able to enjoy:
The Burger Bar a full‐service bar that will also serve up a small menu of great burgers and fresh fried chips!
Tacolicious that will serve delicious tacos, nachos, taco bowls and the famous walking taco.
Lily's Campsite Pizza Bakery which will offer giant slices as well as whole pizzas, breadsticks and large soft pretzels.
Coffee Canteen that will serve Starbucks coffee, teas, smoothies, & doughnuts.
Breakfast Buffet that will serve up a hearty breakfast from French toast to scrambled eggs plus so much more!
There will also be a TV/video wall where patrons can watch sporting events in addition to classic yard games to keep the young ones busy.
Camp Social will be opening for business sometime during the holiday season. Camp Social will be open for breakfast, lunch and dinner. Hours are TBD.
So, who's ready for camp?!  Watch this blog and our social media pages for updates and photos of the construction process. We're excited to reveal all of the new things happening at Wilderness at the Smokies.