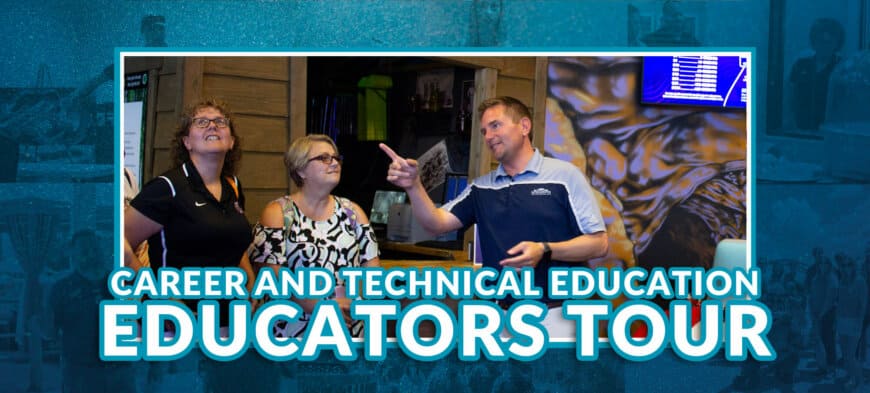 Career and Technical Educators Get Treated to A Day in the Life of a Tourism/Hospitality Career
On Thursday, July 14th, Wilderness at the Smokies and Soaky Mountain Waterpark hosted Career and Technical Education Educators from Hamblen, Jefferson, and Sevier Counties for a Teacher Externship. The group was comprised of a wide variety of fields including technology, hospitality, business, guidance, independent living, and the Directors of two of the counties overall CTE Programs (Michael Fagan, Jefferson County and Daniel Aldridge, Hamblen County).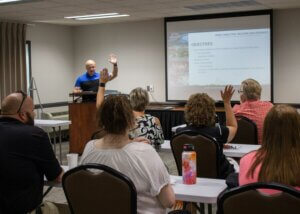 The objectives of the day were to learn firsthand about the hospitality & tourism operations, workforce readiness, and career opportunities available within the industry and at our organization with varying levels of education and experience.
According to our Assistant General Manager, Chase, "When people think about hospitality, they commonly think of it as a first job, summer job, but they don't realize we have such a wide variety of opportunities available. Some of the lesser known opportunities include, but aren't limited to, commercial maintenance, HVAC, plumbing, electrical, finance, information technology, graphic design, marketing, and our corporate team even has an aviation department."
Chase added, "It was a pleasure hosting this group and we're thankful they choose to spend one of their hard earned summer days with us. These educators are currently mentoring and teaching tomorrow's workforce and we're here to support both the students and teachers in our community in any way possible."
Speakers included: Kim our Director of Human Resources; Chris our Director of Guest Services; Nikki our Director of Sales; Ryan our Director of Aquatics; Gerald our Director of Security, Safety, and Risk Management; and Penny our Director of Food & Beverage. During the morning session, the group was also able to participate in activities that represented what some the departments do on a daily basis. This included "room swaps" representing reserving guest units on a large scale, planning lifeguard positions representing waterpark design and finally building a menu representing food and beverage cost analysis.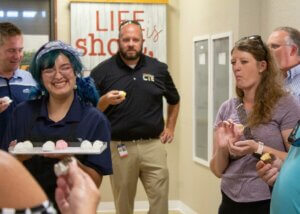 Following the morning speakers, the group was able to go on a tour of the property guided by Pete, our Managing Director, who has been with Wilderness Resorts and Waterparks for 27 years. Pete also shared with the tour participants the history of the Wilderness, which began in Wisconsin Dells, Wisconsin. Stops on the tour included the resort's food & beverage outlets (of most note Candy Cabin where the group was able to indulge in freshly made Oreo Truffles) two of three waterparks, the Adventure Forest, student housing, and the resort's offsite laundry facility.
The group's last stop was Soaky Mountain Waterpark where they enjoyed a taco bar and heard from Dave, Soaky Mountain's General Manager. Dave discussed the construction of the park through COVID, waterpark design, park additions, day-to-day operations, the staff's role in the winter season, and the availability of the team to conduct educational presentations at schools (there's a lot of math involved with waterslides, believe it or not). After lunch, the group was able to experience first-hand the fun that Soaky Mountain has to offer and how it is the perfect way to beat the summer heat!
If you would like us to help support education opportunities in your local community, please email Jennifer at [email protected].