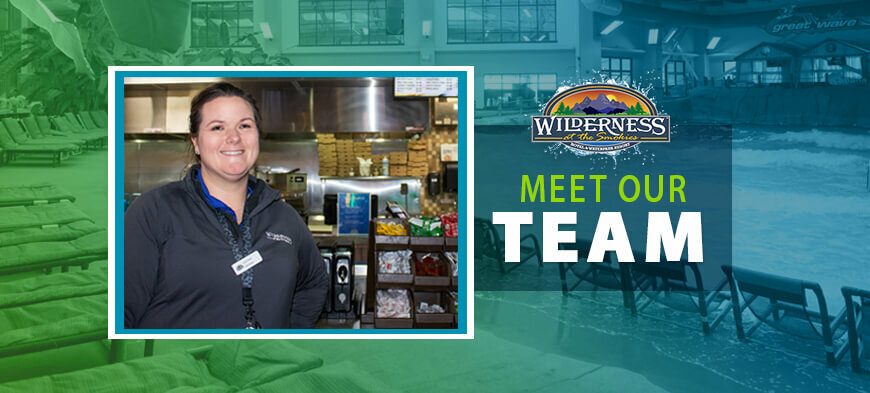 Get To Know Carol, Our Food & Beverage Manager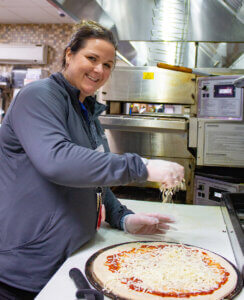 Name: Carol
Title: Food & Beverage Manager
So, what does your title mean you do at Wilderness at the Smokies?
I am responsible for managing the food & beverage operations at various outlets throughout the resort, delivering excellent guest service, and leading/developing my team members. I also plan and manage inventory, food orders, staffing, budgets, vendor relations, and continuously to try make improvements. Plus, I have to make sure we are complying with all health and safety regulations and  that we are responding proactively to all guest needs/concerns.
What is the best part of your job?
I love the J1 Work and Travel students who work with me every day. They are literally from around the world and we have a blast. I stay in communication with them after their program concludes and several return to work the following year. Last month, we even had one visit us while they were on vacation. I also enjoy overseeing various inside and outside food & beverage outlets at the resort. Things are always changing. It keeps me on my toes.
How long have you worked at the Wilderness at the Smokies and in what roles?
It will be 6 years in May 2023. I started as a part-time Supervisor for the food & beverage outlets. I absolutely enjoyed my position so I requested that it be full-time. About a year later, I was promoted to Lead Supervisor and then later promoted as Manager.
Favorite wet attraction at the Wilderness at the Smokies?
The lazy river in the outdoor waterpark.
Favorite dry attraction at the Wilderness at the Smokies?
The arcade! My daughter and I love to come and play!
Favorite food venue at Wilderness at the Smokies?
Grizzly's Grill
Favorite thing to eat at Wilderness at the Smokies?
Pizza
Piece of advice for first time guests?
During the summer, Salamander Springs Outdoor Waterpark is great area to spend some time with your family if you have littles. It's quiet and relaxing. Plus, Coyote Cove is close for your snacking needs!
Now for some fun stuff:
Favorite toy when you were a kid?
I had an old baby doll that I took everywhere.
All-time favorite movie?
10 Things I hate about you
All-time favorite TV series?
Currently – Yellowstone
Favorite ice cream flavor?
Strawberry
What toppings do you like on your pizza?
Extra cheese, sausage, tomatoes, onion and mushrooms