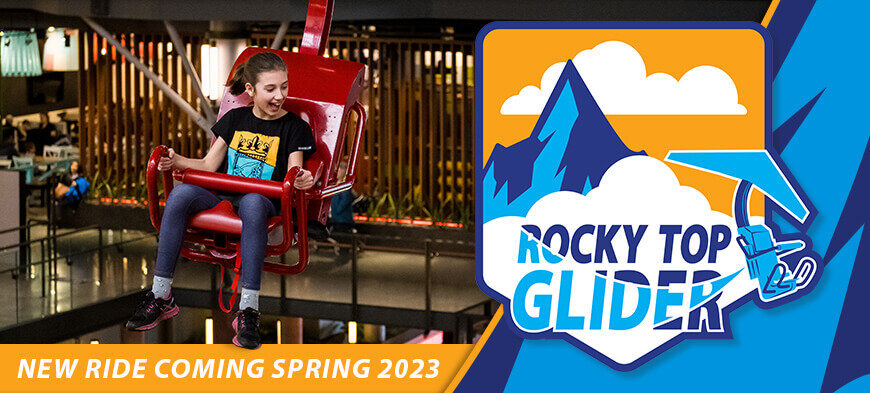 Indoor Cloud Coaster Coming to Adventure Forest
An indoor roller coaster? What!?! Yes, that's right, we're installing an indoor suspended roller cloud coaster in our Adventure Forest! The new Rocky Top Glider, by Extreme Engineering, is designed to interact with the Adventure Forest's other attractions such as our mini golf, mini bowling and ropes course.
It will have a track length of approximately 400 linear feet with two lift hills, soaring riders high in the sky. The award-winning family coaster will be mostly suspended in the Adventure Forest's ceiling, reducing the amount of necessary structure needed for operation. A raised platform will launch riders at a starting height of 18 feet with maximum heights of approximately 25 feet in the air.
The cloud coaster will be the first of its kind in Tennessee. Only eight other versions of it exist in the world.
Guests who are at least 42 inches in height will be able to ride the new attraction. The maximum ride weight will be 250 pounds per seat.
According to Pete, our resort's managing director, "We are super excited about adding the Rocky Top Glider to Adventure Forest. We think our guests are absolutely going to love soaring over our different attractions. It's going to be a lot of fun."
Construction for the project has started and is anticipated to be completed sometime by fall break. The Adventure Forest will remain open during construction.