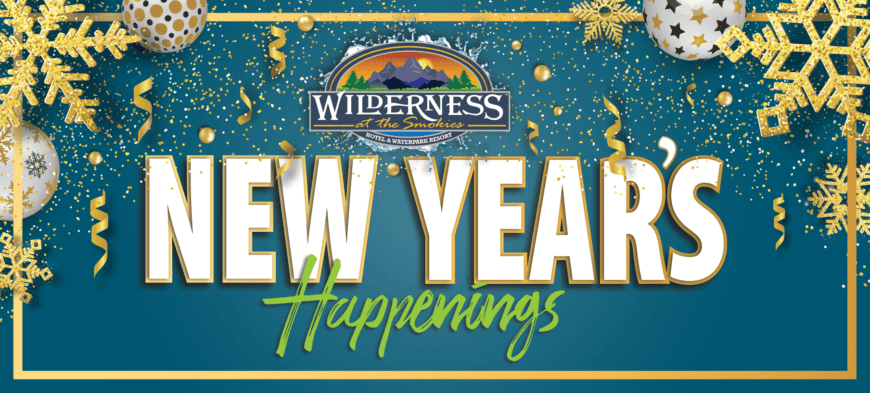 New Year's Eve 2020
Thirsty Miner's New Year's Eve Crab Leg and Prime Rib Buffet
From 4-9 pm on New Year's eve our Thirsty Miner will be  having a Crab Leg and Prime Rib buffet unlike any other. Masked wait staff will be serving our guests to keep it safe.
The Salad Table will include: Chilled Shrimp with Cocktail sauce, Sauce Mignonette, Horseradish and Lemons; Imported and Domestic Cheeses; Fresh Seasonal and Tropical Fruits; Garden Fresh Caesar Salad; Fresh Spinach  and Seasonal Greens; New England Clam Chowder and Old Fashion Chicken Noodle Soup.
A Carving Station will be serving: Slow Roasted Herb Garlic Crusted Prime Rib with Fresh Jus; Le Gigot d' Agneau Leg of Lamb with  Greek Tzatziki Sauce; and Golden Duck L'Orange with Creamed Horseradish or Mint Jelly.
Entrees will include:  Snow Crab Legs with Drawn Butter; Lightly Dusted Cajun Salmon filets with Lemon Caper Pineapple Cream Sauce; Mango Chutney Roasted Pork loin with Peach Mango Compote; Jamaican Jerk  Pork Chops with Wild Mushroom and Spinach Sauté, Fontina Cheese Sauce; Marseilles Style Clams and Mussels; Herbed Roasted Smashed Potatoes; Vegetable Rice Pilaf; Mashed Potatoes and Brown Gravy; Cauliflower Au Gratin; Steamed Broccoli with Fresh Herbed Butter; Garlic Shrimp Bowtie Fresh Basil Pomodoro; Tri Color Cheese Tortellini and Shrimp Alfredo; and Mongolian Beef or Char Siu Pork served with Steamed Rice.
Our Children's Buffet will include: Chicken Nuggets; Macaroni and Cheese; Mini Corn Dogs; Buttered Corn; Tater Tots; Penne Pasta & Meatballs; Cheese and Pepperoni Pizzas; and Cookies.
To conclude your meal there will be a  fine selection of desserts including: Chocolate Cake; Red Velvet Cake; Banana and Coconut Cream Pies; Mini Cannolis; Assorted Petit Fours; Cotton Candy and Apple Deluxe Cheesecakes; Apple, Pumpkin, and Pecan Pies.
Cost is $39.99 for ages 12 and up; $19.99 for children 9 to 11 years old; and $8.99 for kids 4 to 8 years old. Tables will be spaced six feet apart from each other and will be disinfected between use. The restaurant will also be operating at a reduced capacity. Reservations will be required. Please call 865.868.4473 to make your reservation.
New Year's Eve Party
There's no doubt about it, we're all ready to have 2020 end. And, it seems like cruel irony that we can't celebrate its final day with a REALLY BIG party.
So, after much consideration, we've decided if we can't have a ginormous party like we usually do, we're going scale it back and make it an extra special night for 400 guests.
At 9 pm on New Year's Eve, we will be closing our Wild WaterDome so it can reopen from 10 pm-1 am for a special VIP celebration. A DJ will be on hand from 10 pm-1 am to make the party extra fun, and at midnight we will be raffling away some REALLY great prizes including: a 4 pack of Soaky Mountain Waterpark Season Passes, a Two-Night Stay to Wilderness at the Smokies, and a $1,000 Wilderness at the Smokies Gift Card. Anyone who is over 18 years of age will be eligible to win.
The cost for participating in our New Year's Eve VIP Bash is $20+ tax for adults (21 plus) (and this fee will include one drink ticket); $15+ tax for individuals 9-20 years of age; $10+ tax for children 3-8 years of age and FREE for children 2 and under. Tickets can be purchased by calling reservations at 877.325.WILD (9453).
We also have 4 VIP New Year's Eve Cabana Packages available. (UPDATE: SOLD OUT AS OF 12/10/20)
Package 1 for $349+ tax includes:
Admission for up to 8 guests
rental of cabana from 10 pm-12:30 am
2 appetizers and champagne toast
Package 2 for $299+ tax includes:
Admission for up to 6 guests
rental of cabana from 10 pm-12:30 am
1 appetizer and champagne toast
And we have 5 Surfer's Upper Deck Table Packages for $149 that include:
Admission for up to 4 guests.  $149+ tax
A reserved VIP table located at the Surfer's Upper Deck
1 appetizer and champagne toast
(UPDATE: SOLD OUT AS OF 12/10/20)
Both the Cabana and Surfer's Upper Deck Table Packages can be purchased by calling reservations at 877.325.WILD (9453).
Sure, 2020 certainly presented us with lots of challenges, but here's to ending it on a positive note! Don't wait- tickets will be sold on a first come first served basis. Also bring your masks to wear if you aren't in the water and remember to socially distance while having fun at this celebration!
Other Things to Do
Please note on New Year's Eve our ice rink will be open until 12:30 am. For ice skating details visit: https://www.wildernessatthesmokies.com/blog/ice-skating-to-return-november-13-january-10/ 
Adventure Forest attractions will be open until 12:30 am and Adventure Forest Arcade will be open until 2 am.
Firefly Bar and Patio will be open until close.
Stay safe everyone!