 Spring Entertainment Schedule Announced
Spring is almost here! Time to get outside and enjoy some great, free live music! We host a great TN musician every Friday and Saturday from 7-10 pm (Starting Memorial Day weekend the time changes to 8-11 pm) on our Firefly patio. Come relax and start your weekend off right. Bios for each performer are below the schedule.
March
3-Bill Lee Fonner
4-Brent Hyder
10-Hayden + Adxm
11-Brent Hyder
17-Chris Marshall
18-Jonah Tran
24-Bill Lee Fonner
25-Corey James Clifton
31- CJ Warren
April
1-Bill Fonner
7-Jonah Tran
8-Slade Adams
14-Hayden + Adxm
15-Hayden + Adxm
21-Chris Marshall
22-CJ Warren
28-Bill Fonner
29-Alex Forrester
May
5-Hayden + Adxm
6-Bill Fonner
12-CJ Warren
13-Alex Forrester
19-Chris Marshall
20-Hayden + Adxm
26-Bill Fonner
27-Slade Adam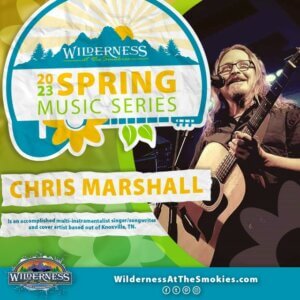 Chris Marshall
Originally hailing from East Texas, Chris Marshall is an accomplished multi-instrumentalist singer songwriter and cover artist based out of Knoxville TN. His cover catalog is vast and an eclectic mix of classic rock and popular tunes from the last five decades. His originals are sometimes whimsical and often poignant and are an interesting mix of Americana, Jazz, and Reggae. If you are looking for an evening of high energy favorites delivered with a charismatic twist, Chris Marshall always delivers.
Follow Chris at https://www.facebook.com/chris.marshall.58910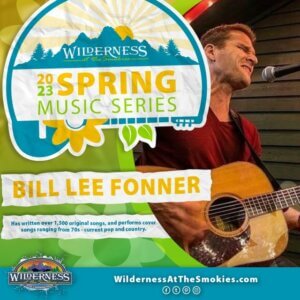 Bill Lee Fonner
Bill Lee Fonner started playing acoustic guitar at the early age of five and by the age of nine he was already playing and singing on stage from Ohio to Florida. He was signed to Arista records at the age of 16 and currently resides in the Great Smoky Mountains of TN.
His music sounds like James Taylor and Neil Young. He has written over 1,500 original songs and performs over 300 cover songs ranging from 70s to current pop and country.
Follow Bill at https://www.facebook.com/bill.fonner.3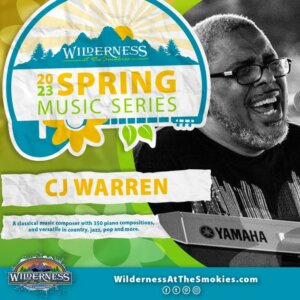 CJ Warren
Clifton Joseph Warren (aka CJ) born in Cleveland, Ohio on April 30th, 1968 started his musical interest at the age of 8 with the help of his music teachers that gave him opportunities to sing, dance and act in leading roles of school plays. His mother gave him the privilege to study piano at the age of 12, started composition and self-taught in music history and theory.
Clifton composed his first Piano Sonata at 17, a serenade for string orchestra at 28, and other piano works between the ages 15-22. At 26, Clifton got his first break playing for the Jazz Ensemble at Mercer University in Macon, Ga directed by Dr. Douglas Hill in the years 1992-97.
During that time other professional musicians noticed his talents and gifts and hired him as their keyboardist in bands such as Danger Zone in 1995-1999, Voltage Brothers in 1999-2012.
Traveling with the Voltage Brothers gave him opportunities to see celebrities and to open shows for artists like Morris Day & the Time, James Brown, Commodores, Gladys Knight, Boyz II Men, Kirk Franklin, Earth Wind & Fire, Alan Jackson, Travis Tritt, Clint Black, George Strait, LeAnn Rymes, and Martina McBride.
Today, Clifton plays like Liberace, swings like Ellington, improvises like Chick Corea, sings like Luther Vandross, transposes and arranges like David Foster, and mixes like Sting. Clifton is a composer in classical music with 350 piano compositions, 157 chamber, orchestra works and chorales, yet versatile in other genre by writing 12 country tunes, 37 jazz compositions, 87 Christian contemporary songs, 40 pop tunes, 10 heavy metal songs, 7 rap songs, and 15 big band originals. When the audience expects a variety of music, he has over 3,500 cd's of all sorts of music, can learn a hard piece in less than 15 minutes, and a very long cover tune list of over 1,000 songs.
Follow CJ at https://www.facebook.com/cjw1968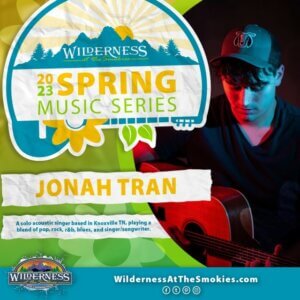 Jonah Tran
Jonah Tran is a solo acoustic singer based in Knoxville TN, and plays a blend of styles ranging from pop, rock, rhythm & blues, blues, and singer/songwriter
Follow Jonah at  https://www.facebook.com/JonahTranMusic/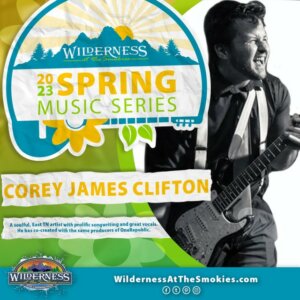 Corey James Clifton
Corey James Clifton is a soulful, east Tennessee artist with prolific songwriting and great vocals. He travelled the west coast for years pursing music and had co-created with the same producers of OneRepublic.
Follow Corey at : https://www.facebook.com/Coreyjamesclifton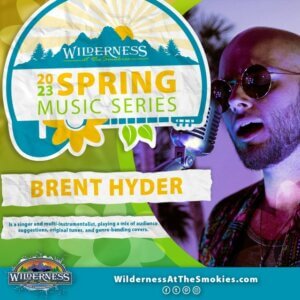 Brent Hyder
Brent Hyder is a singer and multi-instrumentalist based in East Tennessee, playing a live-looping show that features funk, rock, and neo-soul. Brent, AKA the Midnight Hyder, plays a generous mix of improvised, on-the-fly songs based on audience suggestions, original tunes, and genre-bending covers, versions and mashups of classic hits.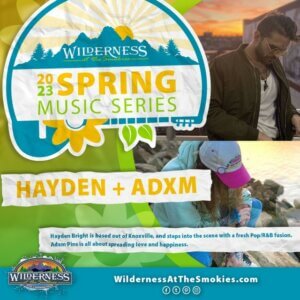 Hayden Bright and Adxm Pins
Based out of Knoxville, TN, Hayden Bright steps into the scene with a fresh Pop/R&B fusion. With an eclectic mix of songs in his repertoire, spanning over 8 decades of music, HAYDEN BRIGHT  can be found performing anything from Elvis Presley to Harry Styles, and almost everything in between. As for his original tunes, critics have said that HAYDEN's style is reminiscent of artists such as; Justin Timberlake, Post Malone, or even Justin Bieber.
Follow Hayden at:  https://www.facebook.com/hayden.bright.5?mibextid=ZbWKwL or https://instagram.com/hayden.bright.music_?igshid=NmQ2ZmYxZjA=
Marking his way through the industry with a blend of unique sound mixtures and styles, Tennessee-based rapper, singer, musician, and producer Adxm Pins is pushing limitations with every release. Spread love and happiness.