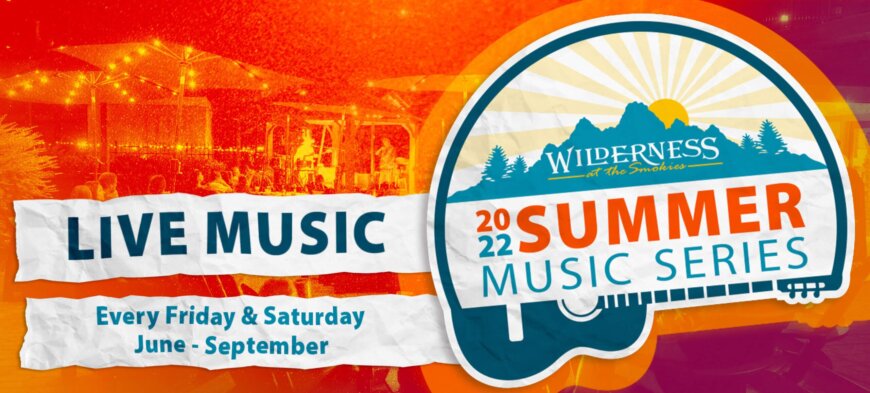 Summer Entertainment Schedule Unveiled
We are super excited to announce our summer entertainment schedule. All events are free of charge will take place on our Firefly patio from 8 -11 pm.
Slade Adams
Performance Dates:
June 4, 17
July 1, 23
August 6, 23
September 3, 10
Bio: Slade Adams is a Knoxville, TN singer-songwriter using rhythmic soul country to bring healing to others. Gaining his influence from artists such as Tyler Childers and Jason Isbell, his sound is unique and true to his southern heritage.
Follow Slade at https://www.facebook.com/sladeadamsmusic/
Bill Lee Fonner
Performance Dates:
June 11
July 2, 9
August 27
September 17
Bio: Bill Lee Fonner started playing acoustic guitar at the early age of five and by the age of nine he was already playing and singing on stage from Ohio to Florida. He was signed to Arista records at the age of 16 and currently resides in the Great Smoky Mountains of TN.
His music sounds like James Taylor and Neil Young. He has written over 1,500 original songs and performs over 300 cover songs ranging from 70s to current pop and country.
Follow Bill at https://www.facebook.com/bill.fonner.3
Sara Collins
Performance Dates:
June 18, 25
July 15, 22, 30
August 5, 13, 26
September 2, 16, 24
Bio: Sara Collins is a country music singer/songwriter from Baton Rouge, Louisiana. She currently resides in Dandridge, Tennessee and is performing around the Knoxville, Gatlinburg, Pigeon Forge and Nashville area. Sara has opened shows for major artists including Kane Brown, Sam Hunt, Morgan Wallen, Hunter Hayes, Hank Williams Jr., and many others. Sara brings high energy and a ton of fun to all her shows, acoustic or full band.
You can see Sara on Season 18 of The Voice (search on Youtube).
Follow Sara at https://www.facebook.com/saracollinspersonal
Alex Forester
Performance Dates:
June 3, 10, 21
July 5, 26, 29
August 9, 19, 30
September 9, 23
Bio: Having played music since he was only 7 years old, Alex Forester has performed from coast to coast with a music career spanning over 15 years. With a wide array of influences such as Led Zeppelin, Elton John, The Killers, Kings of Leon and many more, Alex has honed his skills and mastered performing classic & alternative rock hits as well as blues & soul classics. A multi-instrumentalist, Alex has played the stage at the world-famous Whiskey A' Go-Go in L.A., rocked out with Spring breakers at the notorious Floribama and opened for major acts such as Big Gun, Moon Taxi, Pretty Boy Floyd, Cherub and the Avett Brothers. An award-winning songwriter, Alex has graced the airwaves on college radios & streaming platforms across the nation as himself, his bands and as a writer for other artists. Though he's been fortunate enough to travel all over the world, Alex prefers to call the South home spending time with his girlfriend and German Shepherd, Zuko, when he isn't busy playing music.
Follow Alex at: https://www.facebook.com/Alexander.Holly.Forester
Shaun Abbott
Performance Dates:
June 7
July 12
Aug 18
Bio: Shaun Abbott is a country singer/songwriter and touring artist from Knoxville, TN. Abbott has toured across the US and has opened for artists such as Jeff Cook from Alabama, Chase Rice, Josh Thompson, LANco, Corey Smith, Ashton Shepherd and John Michael Montgomery.
Download his latest single "Never Have This Night Again" on iTunes today! To learn more about Shaun Abbott, head on over to www.shaunabbottmusic.com.
Follow Shaun at https://www.facebook.com/theSHAUNofficial
Chris Marshall
Performance Dates:
June 24
July 8
August 12
September 30
Bio: Originally hailing from East Texas, Chris Marshall is an accomplished multi-instrumentalist singer songwriter and cover artist based out of Knoxville TN. His cover catalog is vast and an eclectic mix of classic rock and popular tunes from the last five decades. His originals are sometimes whimsical and often poignant and are an interesting mix of Americana, Jazz, and Reggae. If you are looking for an evening of high energy favorites delivered with a charismatic twist, Chris Marshall always delivers.
Follow Chris at https://www.facebook.com/chris.marshall.58910
CJ Warren
Performance Dates:
July 16
Aug 20
Bio: Clifton Joseph Warren (aka CJ) born in Cleveland, Ohio on April 30th, 1968 started his musical interest at the age of 8 with the help of his music teachers that gave him opportunities to sing, dance and act in leading roles of school plays. His mother gave him the privilege to study piano at the age of 12, started composition and self-taught in music history and theory.
Clifton composed his first Piano Sonata at 17, a serenade for string orchestra at 28, and other piano works between the ages 15-22. At 26, Clifton got his first break playing for the Jazz Ensemble at Mercer University in Macon, Ga directed by Dr. Douglas Hill in the years 1992-97.
During that time other professional musicians noticed his talents and gifts and hired him as their keyboardist in bands such as Danger Zone in 1995-1999, Voltage Brothers in 1999-2012.
Traveling with the Voltage Brothers gave him opportunities to see celebrities and to open shows for artists like Morris Day & the Time, James Brown, Commodores, Gladys Knight, Boyz II Men, Kirk Franklin, Earth Wind & Fire, Alan Jackson, Travis Tritt, Clint Black, George Strait, LeAnn Rymes, and Martina McBride.
Today, Clifton plays like Liberace, swings like Ellington, improvises like Chick Corea, sings like Luther Vandross, transposes and arranges like David Foster, and mixes like Sting. Clifton is a composer in classical music with 350 piano compositions, 157 chamber, orchestra works and chorales, yet versatile in other genre by writing 12 country tunes, 37 jazz compositions, 87 Christian contemporary songs, 40 pop tunes, 10 heavy metal songs, 7 rap songs, and 15 big band originals. When the audience expects a variety of music, he has over 3,500 cd's of all sorts of music, can learn a hard piece in less than 15 minutes, and a very long cover tune list of over 1,000 songs.
Follow CJ at https://www.facebook.com/cjw1968
Aaron Tracy
Performance Dates:
June 14, 28
July 19
August 2
Bio: Aaron Tracy is a Country Artist born and raised in East Tennessee. He is 27 years old and has performed alongside greats such as Frankie Ballard, Sara Evans, John Michael Montgomery, William Michael Morgan and Trace Adkins just to name a few. His music ranges from the sweetest of acoustic ballads to the grooviest of Country and Rock. His singles "Chillbilly" and "Timeless" landed in the Top 10 Most Downloaded Country Songs on Country Radio in 2016. His style twists old and new together and brings forth the bluesy notes of olden days to the feeling of today's modern music. Check out his website www.aarontracy.com
Follow Aaron at https://www.facebook.com/aaron.tracy.735