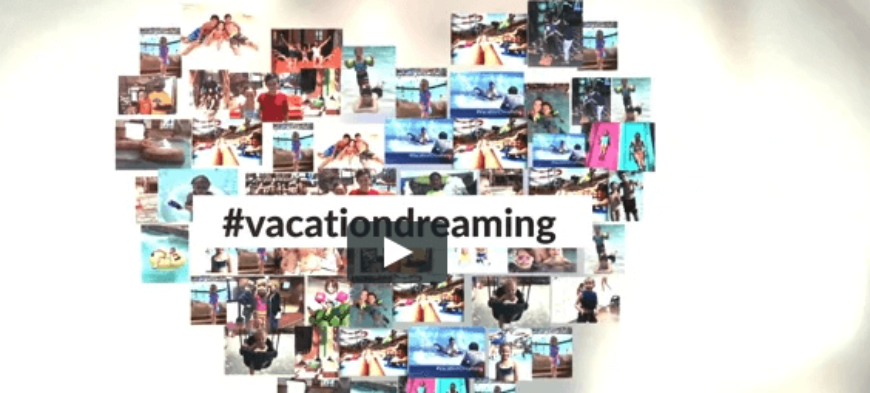 Turning #VacationDreaming into Reality!
We're so excited to have our resort reopened for business!
We'd like to take this opportunity to thank the hundreds of guests who made our days while we were closed by submitting their favorite #VacationDeaming memories. There were so many great photos to choose from that we wish we could have featured them all (but we are so glad that we didn't have to stay closed that long!)
The one thing that became clear to us while looking at these pictures is the special place our resort has in so many of your hearts. It was a real mood booster for all of us to read about your family traditions, fun vacation memories and to see your smiles in the pictures you submitted as we patiently waited to reopen.
Now that we are back open, we hope you'll be able to visit us again when your family feels ready and that our resort will be the source of many more happy memories.
Here's to all turning all of our #VacationDreaming into reality, and making more precious memories together. We appreciate all of you so much!
Thanks to Our #VacationDreaming Photo Contributors:
Angela Wilson
Aimee Tomlinson
Allison Clift
Alyssa Gunderson
Amanda Farmer
Angie Lawson
Annette Thompson
Ashley McClaine Hunt
Autumn Ward
Beth Crosby
Brenda Rice
Brianna Yonley
Brittany Staggs
Candie Sane
Charmayne Green
Christy Shepard
Christy Wilkerson
Chrystal Wallace
Crystal Batz
Crystal Velazquez
David Eddy
Deb Butcher Witt
Donna Richey
Elizabeth Sandon
Elizabeth Snidow
Heather Pickens
Jackie Baker
Jada Michelle Roper
Jenn Brewster
Jennifer Flavin
Jenny Elkins
Jessica Marshall
Jessica Murphy
Joe Hendrick
Johna Vaugn
Kala Gilreath
Karen Koschke
Karen Ramey
Kasia Katarina
Kayla Stiltner
Keily Michelle
Kenzie Sargent
Kimberly Perkins
Kristen Colburn
Lisa Harmon
Louise Payton
Maryann Hood
Melissa Riggs
Miranda Hajny
Paige Fields
Priscilla May-Maiden
Rachael Murphy
Roger Finch
Ruth Anne Trammel
Stacey Henderson
Stephanie Justice
Stephanie Major
Tammy Pennington
Teresa Propst
Tiffany Phillips
Tonya Butcher
Victoria Wade
Whitney Robinson
Whitney Scott