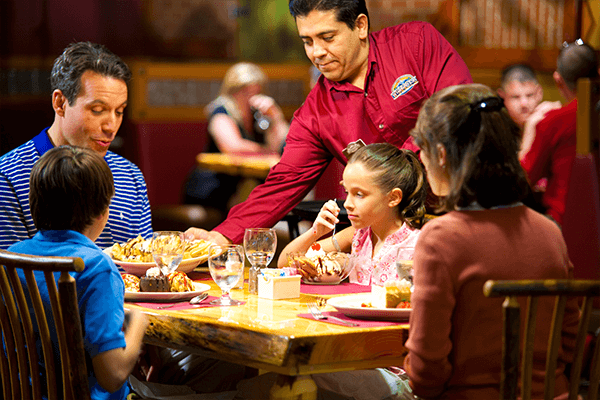 Thirsty Miner Restaurant
The Buffet is back!
(Buffet is open select dates only – check your Wilderness Express for hours here)
The Thirsty Miner has it all… from great breakfast options to start your day to our dinner menu that will keep the family going after a long day at the waterpark! The Thirsty Miner is located on the second floor of River Lodge, overlooking the Wild WaterDome.
Breakfast Menu Breakfast Buffet