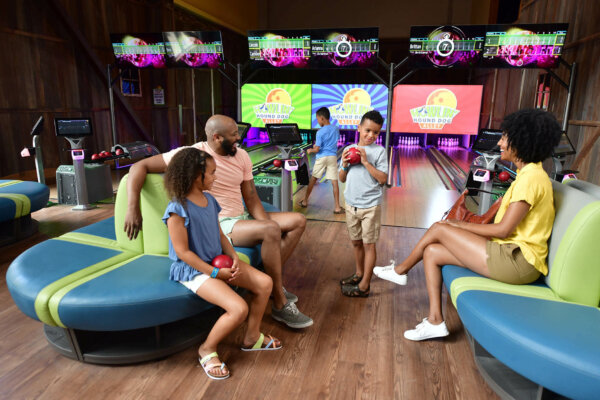 Howlin' Hound Dog Alley
Now with all-new bowling lanes, equipment, seating, lighting, and projection screens!
You can even get a Turkey at Adventure Forest, a bowling turkey that is! Strikes, spares, and even gutter balls are had when you take on the family with a game of mini-bowling. Who's going to bowl the perfect game and who's not?
Must be accompanied by an adult if under 36″.
Included with the All Day & All Stay Adventure Pass.