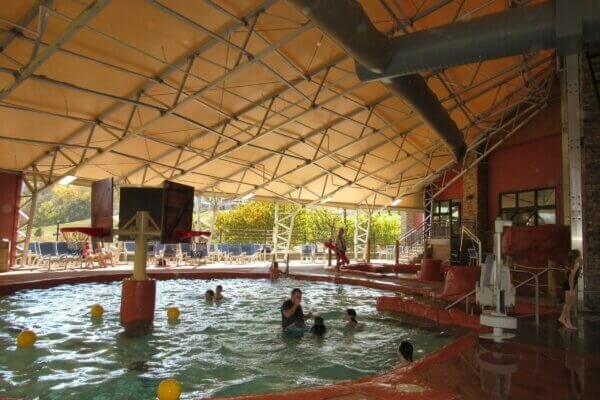 Wild WaterDome Indoor Waterpark at River Lodge
Open Year Round!
Bring your sunscreen! The Wild WaterDome 66,000 square foot indoor waterpark, located at River Lodge, features a see-through-roof that bathes the entire park in natural light and actually allows guests to tan (and tropical plants to flourish) all year long!
The Wild WaterDome is also home to the Storm Chaser thrill ride, Great Wave wave pool, the NEW AND IMPROVED Magnolia Grove Hot Spa, Smokies Surf Rider, Trail Twisters Tube Slides, Runaway Canyon family thrill slide and Washout Mountain play and spray structure.  Our Snapping Turtle Activity Pool is the perfect place to beat the heat, play some water basketball or just take a swim.  The Flying Squirrel Shallow Activity Pool is the perfect place for our smaller guests to enjoy the water.  With bouncy seats, a mini-sized soft play slide and a mini squirrel house that is a smaller version of our big kid bucket dumps.  So much fun!