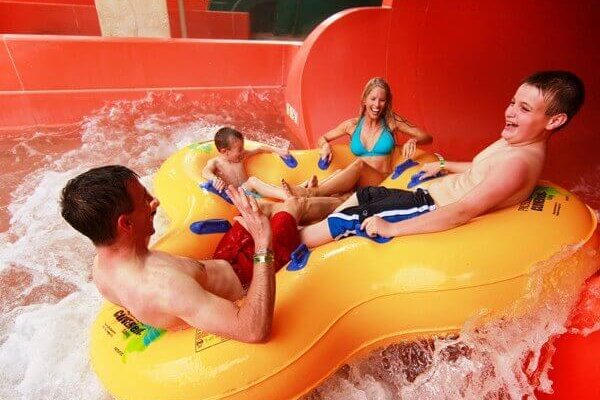 Wild Waterdome Indoor Waterpark
Open Year Round!
Located inside a massive building with a see-through roof, it feels like you're outside, but the weather is never a factor, since it is always warm and perfect for water play!
This state-of-the-art 66,000 square foot indoor waterpark features a Foil Tech glass roof that allows sunshine in and guests the opportunity to tan year round. This new addition to the Wilderness offers even more amenities to the all-season vacationer.