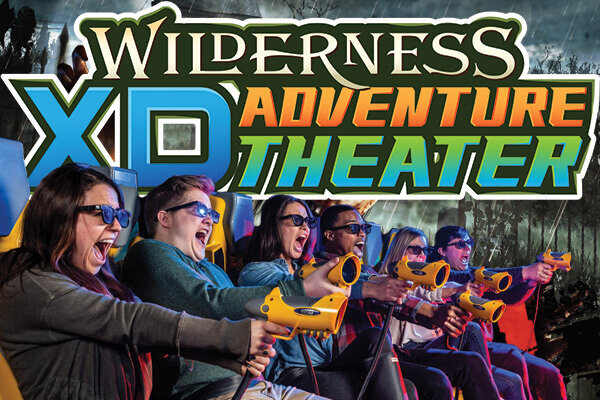 XD Adventure Theater
Our new XD Adventure Theater is the ultimate interactive 3-D adventure ride game – NEW to the Wilderness!
As your seats move dip and dive with the action, use your laser blaster to get the zombies, ninjas or robot bandits in our 3 games to choose from.  Play Los Banditos, a western-style adventure complete with robot bandits.  Are you brave enough to battle the undead in Zombies?  This one will almost have you jumping out of your seat as you save yourself and others from a wave of terrifying zombies.  We also have Neon Ninja, a futuristic world where you battle flying robots, ninjas and other pesky enemies.  Strap in and have fun!
Minimum rider height of 36″
Maximum rider weight: 350lbs