Discover Titanic Museum Attraction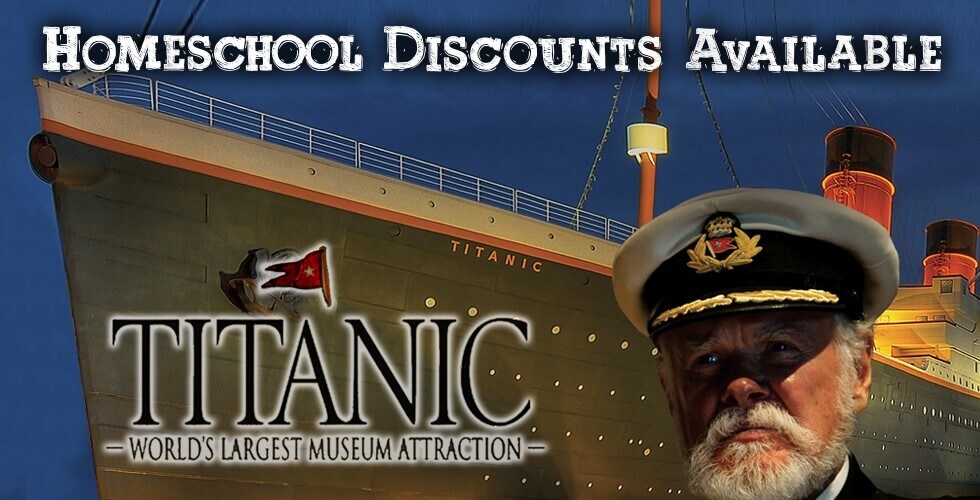 All Aboard! – enjoy a special discount admission for home school families with proof of homeschooling at Titanic Museum Attraction 2134 Parkway, Pigeon Forge, TN.
Everyday is a Homeschool Day at the Titanic Museum Attraction!
Advanced reservations are required to receive homeschool rate.
For more information and reservations, please contact Titanic Museum Attraction at (800) 381-7670 or go to the Titanic Website here.
Discover an educational opportunity this week with Wilderness Water Safety.
Water Safety Class – Monday 11/5 and Wednesday 11/7 – 8:45am in the Wild WaterDome. Informative and fun, pick up tips and tricks around the water. Sign up below.