What's New at the Wilderness?!
WATCH OUR SOCIAL MEDIA FOR UPDATES & PROGRESS PHOTOS!
---
Ice Skating is Back!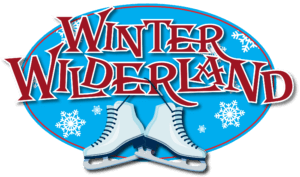 We're so excited to share that we are remaining committed to continuing our holiday tradition of ice skating at the resort!
That's right! From November 12-January 9th a 3,200 square foot portion of our outdoor wave pool will once again be converted into a festive, real ice skating rink, where hotel guests and the public can have fun together in an outdoor, social distanced manner. Music and holidays lights will add to the fun atmosphere.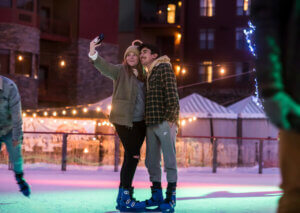 The admission fee will be included with room rates if guests book our Ice Skating Package- Code: ICESKATE at the time of booking. Or, add it on per person per day for only $9.99 at the time of booking. Guests will be able to purchase admissions for $12.99 per person plus tax (if not purchased at the time their room reservation is made.) General public can purchase at the rink for $17.99 plus tax including skates.
The rink will be open from 10 am to 10:30 pm Saturday – Sunday, Thanksgiving and Christmas break; and 4 pm to 10:30 pm Monday- Friday.  Skate for a Cause
On Saturday, November 20, from 10 am to 10 pm, we will be hosting a special fundraiser for Second Harvest Food Bank of East Tennessee, where 100 percent of the public ice skating admissions will directly benefit the agency.
---
The Candy Cabin!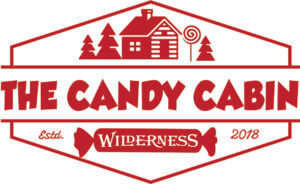 If you love sweets (and who doesn't!), stop by our new Candy Cabin now open at the Wilderness at the Smokies!  The Candy Cabin is located where our party rooms used to be near the Thirsty Miner Restaurant.  It features all sorts of heavenly hand-dipped delights and more types of candy than you can imagine!
Our candy experts and chocolatiers make to-die-for caramel, fudge and other delights right here in the Cabin!  You will be able to stop by and watch us whip up some delights while you pick up some of your favorite treats, including:  chocolate covered bacon, white and dark chocolate almond bark, chocolate covered gummy bears, truffles, covered pretzels, toffee and far too many of your favorite candies and snacks to mention!
---
YUKON YOGURT NOW OPEN!
At Yukon Yogurt, you can build your own sweet, frozen treat! Grab a cup, choose from the many flavors of frozen yogurt or sorbet, add your favorite toppings such as crushed candy bar, nuts, fruit and chocolate or caramel sauce!  It's never the same treat twice.  Yukon Yogurt fills the space formerly held by the Thirsty Miner bar.
Looking for dairy free? Our sorbet fits the bill.
Going gluten-free? No worries, most of our flavors do not have gluten.
All varieties are clearly labeled whether they are non-fat, low fat or no sugar added.
---
Our new neighbors – soaky mountain waterpark!
Our new neighbors across the street from the Wilderness at the Smokies just finished their second splashtastic season!   Make sure you make plans to visit Soaky Mountain Waterpark next summer! Wilderness guests will receive discounted tickets and packages will also be available.  Feel free to follow them on social media to stay up to date on the the latest specials and happenings.
NOW OPEN!  | SOAKYMOUNTAINWATERPARK.COM
Soaky Mountain Facebook Page  |  Soaky Mountain Instagram  |  Soaky Mountain Twitter