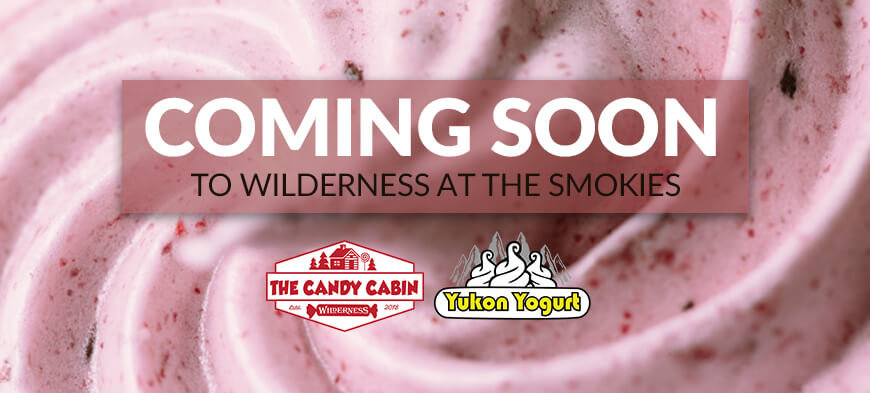 CANDY CABIN AND YUKON YOGURT COMING MAY 2020
We're excited to announce that we are moving our party rooms to the Adventure Forest to make room for a new Candy Cabin Sweet Shop and Yukon Yogurt Frozen Yogurt Shop.
If you love sweets (and who doesn't), you're going to LOVE these new additions!
Candy Cabin will feature all sorts of heavenly hand-dipped delights like homemade Turtles and Sea Salt Caramels that are out of this world! You will also be able to see candy makers in action whipping up some of your favorite treats. There will also be freezer section with frozen bananas, cheesecake and Twinkies that are covered in our rich creamy chocolate!
At Yukon Yogurt you'll be able to build your own sweet, frozen treat. It will have six flavors of frozen yogurt or sorbet, and you'll be able to add your favorite toppings such as crush bars, nuts, fruit, and chocolate or caramel sauce.
Both venues are expected to open in May. Keep watching our social media for construction updates.