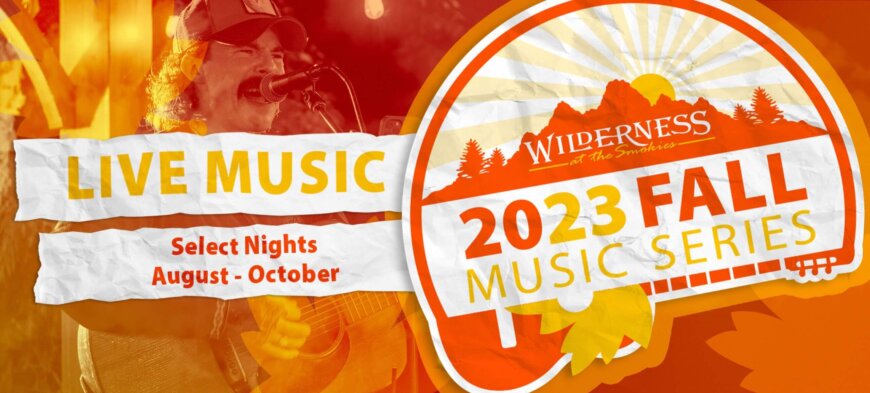 Fall Entertainment Schedule Unveiled
Fall is around the corner and we're happy to announce that our free live music series will be continuing on our Firefly patio from 8 to 11 pm every weekend. Come see some fantastic Tennessee performers while enjoying our fabulous outdoor setting.
September:
2-Hayden Bright
3-Bill Lee Fonner
8-Shaun Abbott
9-David Martin
15-Todd Campbell
16-Alex Forester
22-Bill Lee Fonner
23-Hayden Bright
29-Chris Marshall
30-Chris Morel
October:
6-Chris Marshall
7-Chris Morel
10-Shaun Abbott
13-Hayden Bright
14-Todd Campbell
20-Alex Forester
21-Hayden Bright
27-Chris Marshall
28-David Martin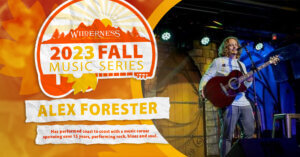 Alex Forester
Having played music since he was only 7 years old, Alex Forester has performed from coast to coast with a music career spanning over 15 years. With a wide array of influences such as Led Zeppelin, Elton John, The Killers, Kings of Leon and many more, Alex has honed his skills and mastered performing classic & alternative rock hits as well as blues & soul classics. A multi-instrumentalist, Alex has played the stage at the world-famous Whiskey A' Go-Go in L.A., rocked out with Spring breakers at the notorious Floribama and opened for major acts such as Big Gun, Moon Taxi, Pretty Boy Floyd, Cherub and the Avett Brothers. An award-winning songwriter, Alex has graced the airwaves on college radios & streaming platforms across the nation as himself, his bands and as a writer for other artists. Though he's been fortunate enough to travel all over the world, Alex prefers to call the South home spending time with his girlfriend and German Shepherd, Zuko, when he isn't busy playing music.
Follow Alex at: https://www.facebook.com/Alexander.Holly.Forester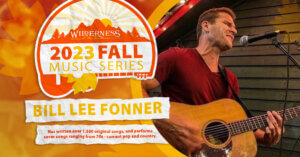 Bill Lee Fonner
Bill Lee Fonner started playing acoustic guitar at the early age of five and by the age of nine he was already playing and singing on stage from Ohio to Florida. He was signed to Arista records at the age of 16 and currently resides in the Great Smoky Mountains of TN.
His music sounds like James Taylor and Neil Young. He has written over 1,500 original songs and performs over 300 cover songs ranging from 70s to current pop and country.
Follow Bill at https://www.facebook.com/bill.fonner.3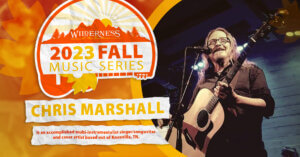 Chris Marshall
Originally hailing from East Texas, Chris Marshall is an accomplished multi-instrumentalist singer songwriter and cover artist based out of Knoxville TN. His cover catalog is vast and an eclectic mix of classic rock and popular tunes from the last five decades. His originals are sometimes whimsical and often poignant and are an interesting mix of Americana, Jazz, and Reggae. If you are looking for an evening of high energy favorites delivered with a charismatic twist, Chris Marshall always delivers.
Follow Chris at https://www.facebook.com/chris.marshall.58910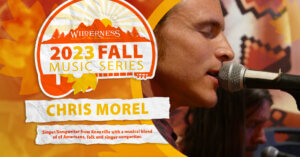 Chris Morel
Inspired by the magical Rocky Mountains of his desert Southwest home, Chris Morel's style of music is a blend of Americana, folk and singer-songwriter. He moved to Knoxville nearly 5 years ago because of the incredible music scene and also to pursue his musical career more seriously. He writes about love, loss and all the ups and downs that are part of the human experience.
Follow Chris at https://www.facebook.com/chris.morel.712?mibextid=LQQJ4d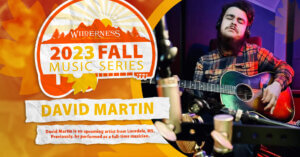 David Martin
David  is an upcoming artist from Lucedale, MS. He recently just moved to Knoxville, TN to pursue his music career. Before then, He was performing along the South as a full-time musician. He's been working with Grammy nominated producer Travis Wyrick on getting his debut five-song EP produced and released!
Follow David at https://www.tiktok.com/@davidmartinmusic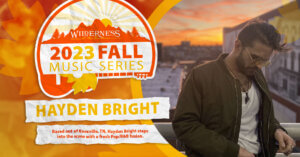 Hayden Bright
Based out of Knoxville, TN, Hayden Bright steps into the scene with a fresh Pop/R&B fusion. With an eclectic mix of songs in his repertoire, spanning over 8 decades of music, HAYDEN BRIGHT can be found performing anything from Elvis Presley to Harry Styles, and almost everything in between. As for his original tunes, critics have said that HAYDEN's style is reminiscent of artists such as; Justin Timberlake, Post Malone, or even Justin Bieber.
Follow Hayden at:  https://www.facebook.com/hayden.bright.5?mibextid=ZbWKwL or https://instagram.com/hayden.bright.music_?igshid=NmQ2ZmYxZjA=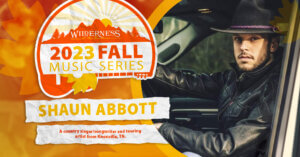 Shaun Abbott
Shaun Abbott is a country singer/songwriter and touring artist from Knoxville, TN. Abbott has toured across the US and has opened for artists such as Jeff Cook from Alabama, Chase Rice, Josh Thompson, LANco, Corey Smith, Ashton Shepherd and John Michael Montgomery.
Download his latest single "Never Have This Night Again" on iTunes today! To learn more about Shaun Abbott, head on over to www.shaunabbottmusic.com.
Follow Shaun at https://www.facebook.com/theSHAUNofficial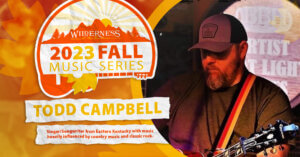 Todd Campbell
Todd Campbell is a singer/songwriter from Eastern Kentucky with music heavily influenced by country music and classic rock. His musical journey started in 2021, forming a band performing in different venues and stages across Kentucky and neighboring states, and eventually venturing out as a solo artist.
Follow Todd at https://www.instagram.com/toddcampbellmusic/