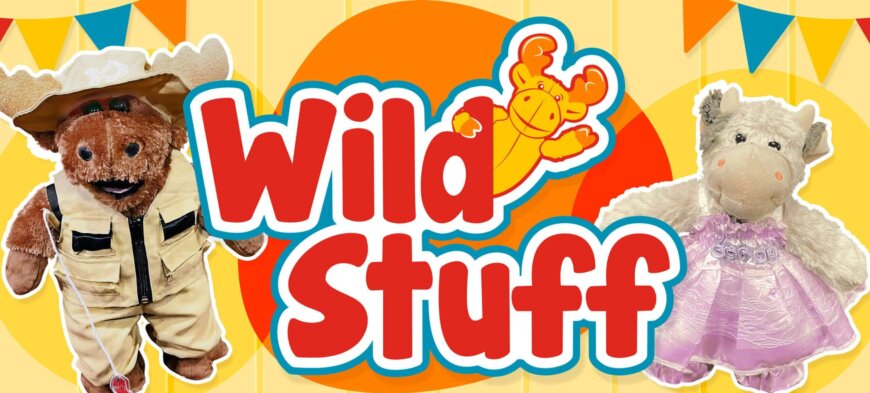 Wild Stuff Workshop is Getting Its Own Home
We're so thrilled to announce that starting Friday, March 10 at 9:30am, our Wild Stuff Workshop will have its own location just before the entrance to Adventure Forest in our River Lodge.
Here, children will be able to pick out their own special stuffy to take home to love as their lifelong pal. We will carry a true menagerie of choices ranging from bunnies, foxes, timber wolves and moose, plus many more.
Stuffies will be available in 16" and 8" sizes, and will have the ability to be outfitted in their own costume for an additional fee. Costumes such as a fairy princess, Spidey, an all-star baseball or football player, or a butterfly, just to name a few, will be available.
As part of the building process, all stuffies will receive a special heart that your child will be able to select. Each heart is printed with "love", "friendship", "courage", or "wishes & dreams" and is placed inside the stuffy with a child's kiss. Upon completion, your child will also receive an adoption certificate as a special memory of when they vacationed at the Wilderness and brought home their new friend.